Do I Need To Have My Septic Tank Pumped?
admin
Around 20% of American homes have a septic system. An attractive element to septic systems is that they cost a homeowner far less than owners that use a sewer system. An important part to keeping the cost of a septic tank low is to also keep it properly maintained. For optimal maintenance, a septic system should be pumped every 3-5 years. Regular, on time pumping of a septic system increases the life of your tank and rids your system of toxic sludge and scum that can have disastrous effects. In other words, replacing a septic field cost upwards of $20,000 and takes weeks/months to install; time you do not want to be without a toilet, shower, washing machine, etc.
When do I need to schedule a pump?
As mentioned before, regular maintenance and pumping of your septic tank is crucial and should be done every 3-5 years. Listed below are all signs indicative of an overfilled septic system that requires immediate septic pumping!
Foul Odor Coming From the Inside or Outside of Your Home
Standing Water in Your Lawn
Sewage Backup in Your Drains
To schedule a time for one of our technicians to come out and check your system, visit our webpage here. Our experts service Virginia and West Virginia and would be happy to assist you.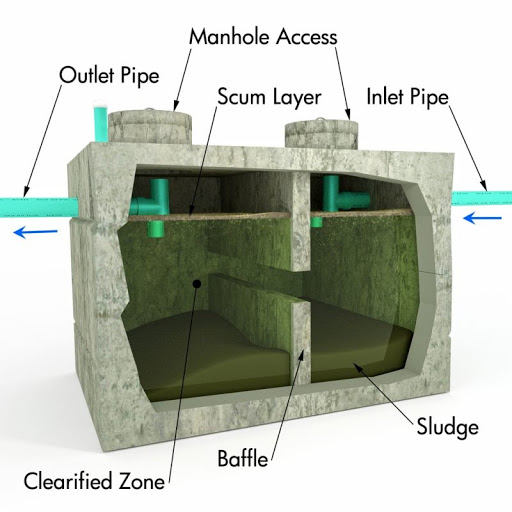 For a more in depth look at how your septic operates, check out this website.