Johnny Blue provides you with a cost effective alternative to building a permanent rest area with convenience of moving the units to where they are needed most. We take care of the service and schedule as needed. Most every restroom rental includes hand-sanitizer for increased sanitation.
Holding tanks and fresh water systems are available for locations with temporary office buildings. We are happy to help you choose the right solution for your needs and budget.
Factories
Lumber Yards
Landfill Areas
Farms
Water Treatment Plants
Docks / Shipyards
Warehouses
Products
Standard Porta Potty 
The Standard Portable Toilet from Johnny Blue is the most economical individual restroom solution and is perfect for any occasion. With a single toilet and urinal; it comes fully stocked with hand-sanitizer for improved sanitation. Pricing usually includes 1 x week pump, cleaning, and restock.  Increased service frequency available.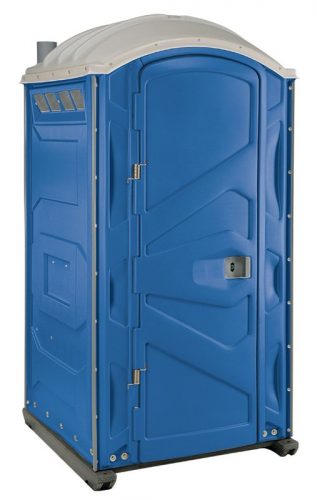 Sink Inside Porta Potty
For GAP Compliance; we can add a hand-sink to the inside.  This includes stock of paper towels, water, and soap.  During winter months, stock will be switched over to sanitizer to prevent freezing.  OSHA approved.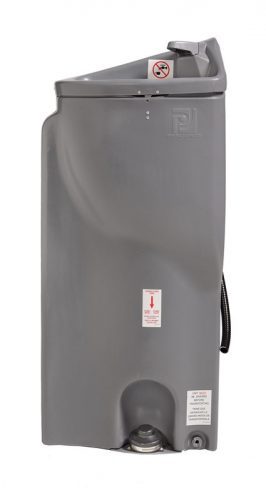 Wheel-Chair Accessible/ Comfort XL/ ADA Toilet
When it comes to ADA/ wheel-chair accessible accommodations and special facilities offering a larger size portable restroom – The Comfort XL restroom includes a wide doorway for easy entry and handrails for support.  This ADA Restroom makes it easy for wheelchair or walker access or parents with small children and  strollers.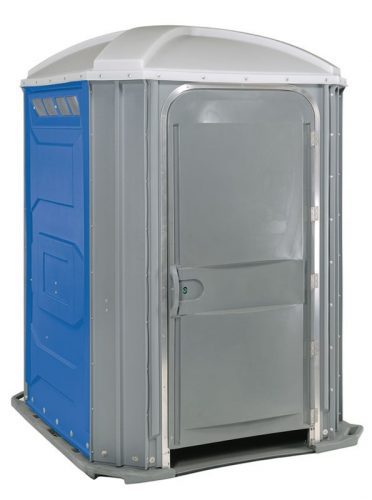 Water Works Office Trailer Porta Potty System
The Waterworks Restroom System is for job site office trailers that have no existing restroom. We install the system on an existing flush toilet inside an office trailer; includes water pump, 100 gallon fresh water holding tank & waste tank.  Pricing usually includes 1 x week pump and fill.  Additional service available.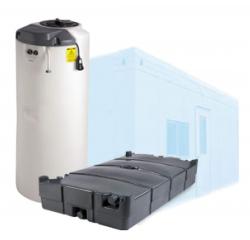 Dual Potty Transport Trailer
For worksites where moving toilets frequently helps to keep the project moving efficiently; you can rent the transport trailer.  This trailer hauls 2 standard porta-johns; or one wheel-chair accessible toilet with sink station.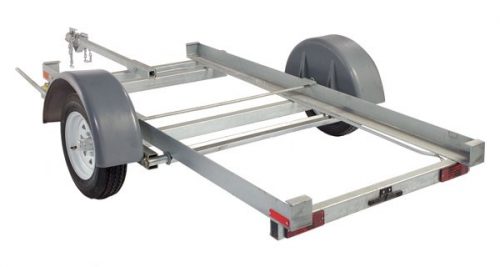 Dual Sink Station
OSHA Requires a hand-sink for proper sanitation on any worksite where food is produced or consumed. Our service techs fill with water, and replenish the stock of soap and paper towels regularly.  Reduce the spread of germs with our sink station rental.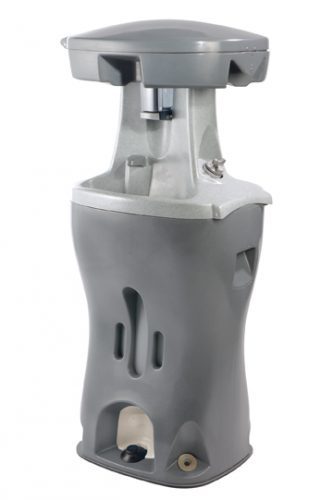 Hi-Rise Construction Porta Potty/Sling Unit
A Standard toilet is also available with a metal sling so it may be lifted with a crane for elevated job site locations.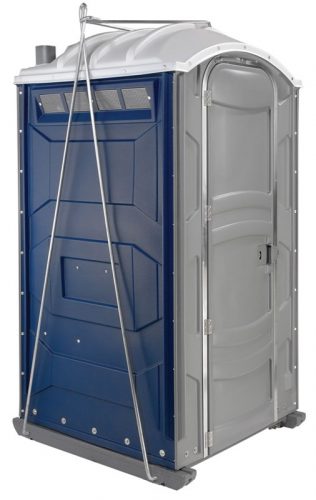 Containment Tray
The Containment Tray provides the necessary prevention of pollution from run off.  The tray retains the wash down water used during the cleaning process to prevent it from entering the soil.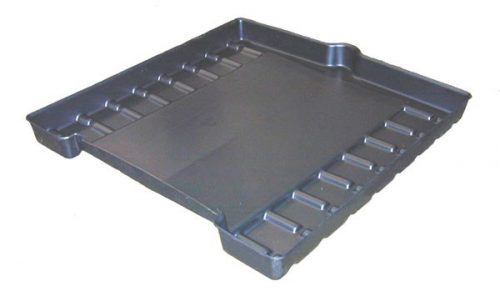 Holding Tank
For waste containment; there are 3 sizes available; 100 gallon, 250 gallon, and 300 gallon.  Rental typically includes pumping 1 x per week.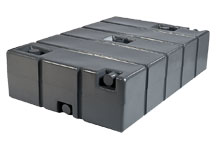 Economy Series (2 Station)
Are you searching for a temporary restroom for your staff and customers during a remodel?  This trailer provides a comfortable easy solution! The Economy Series includes 2 stalls. ONE Flush urinal with ONE flush toilet for the MEN, ONE flush toilet for WOMEN.  Separate entry doors, Occupancy Indicator, OSHA Approved Steps. White and gray interior with large vanity and mirror with LED Lighting on each side.  Running water, porcelain sinks, heat and air conditioning and 100 Gallon On-Board Water Supply in the closet.
12 feet long 7 feet wide
Requirements
Requires level ground
Must have water hook-up within 100 feet – Or choose our 'On-Board Water Hook Up'
Requires 2 outlets, 110 amp circuit within 100 feet
Capacity: Up to 15 people per day, per 5 day workweek (Or) 150 guests max per event (5 hours max)
Additional services available
Advantage Series (9 Station)
Our largest mobile restroom, the Advantage Series really takes the cake!  With 7 stalls total, this facility can handle a large crowd without a doubt. Porcelain sinks, fluorescent lighting, flush urinals and toilets, stereo, heating and air conditioning.
36 feet long  10 feet wide
Requirements
Requires level ground, large radius for entry and removal
Must place within 100 feet of water hook-up
Needs electric hook-up of 2 independent outlets (110 amps each)
(or) a large generator will do
Recommended for 300-800 guests
Additional Typical ADD ONS:
*Additional Service 2x/3x/4x/5x per week available upon request.
*Solar Light with Battery Back up
*Signs to designate for use by Men /or Women