Here Comes the Brides!
admin
After over a year of learning to live with Covid, events being cancelled and people being worried about interacting face-to-face, it seems life is returning back to normal, or maybe we are creating a new normal. Who knows? Either way, expos and events are starting to pop up all over and the past two weekends we have participated in two wedding expos, the 2022 Ultimate Wedding Expo in Inwood, West Virginia sponsored by The Journal and the 2022 Winchester Bridal Expo in Winchester, Virginia hosted by Michelle's Main Event. What amazing events! It gave us a chance to get back out in our community, do some networking and meet some excited brides to be and other amazing people!
The 2022 Ultimate Wedding Expo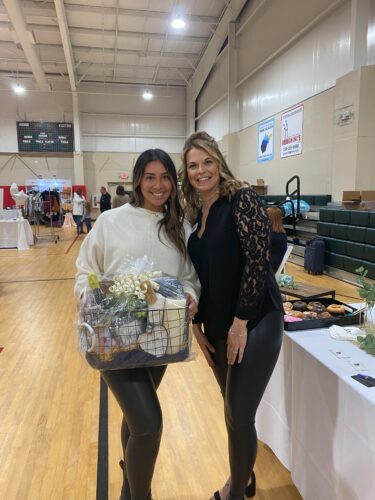 The 2022 Ultimate Wedding Expo in Inwood was Feb. 20th. The atmosphere was relaxed making the brides feel more comfortable with their wedding planning. There was a fashion show highlighting the latest tuxedo and gown designs, door prizes, free service giveaways and a $500 cash prize! Local businesses, Grand Rental Station, Social Gracies Ballroom Dance Studio and The Valley Bride were among the event's 60 vendors who hosted over 235 brides, grooms and moms of the happy couples.
The Winchester Bridal Expo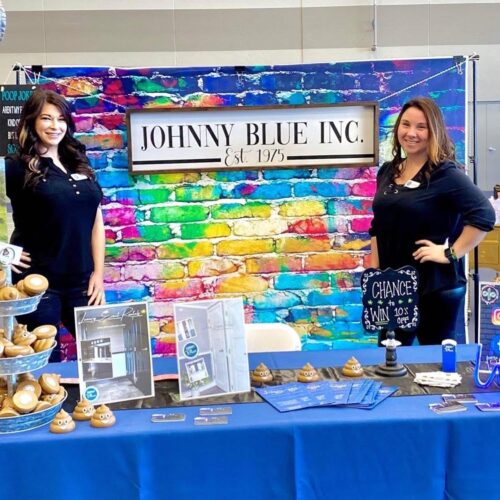 The Winchester Bridal Expo was Feb. 27th. Fun music help set the tone for this well-organized event. The event offered a fashion show that ran the duration of the event. Guests strolled the isles of vendors, who provided information, ideas and samples of all they had to offer. Jordan Springs Market provided samples of their amazing food. Johnny Blue gave out over 100 poop emoji stress balls and brides and their guests had fun playing our scratch off games. Many brides already had Cloverdale Barn booked as their wedding venue. It was a fun day for all in attendance.
What is Johnny Blue Inc doing at wedding expos?
By now you are probably wondering, what are we doing at wedding expos. The answer is simple. Many outdoor venues do not have restroom facilities. That's where we come in. From porta potties, to handicap (ADA) units, to luxury restroom trailers with heat, AC and music, we offer it all! Having your wedding in a field? No problem. In the woods? No problem. At a farm, barn or other primitive location? We can handle it. You can check out our luxury trailers here.
Want a quote? Get your quote here. Want to speak to our Special Event Coordinator? Call Amy, at 540-665-0968. We would love to help make your wedding dreams come true!!